Hurry up and wait, as they say. I was trapped in McMurdo due to weather at Pole for three more days than planned, which I appreciated having never been there. Days of waiting being 'on-call' for the flight can be frustrating, but we still ended up with essentially two full days to ourselves in McMurdo. After attending the outdoor safety lecture on Saturday morning we went hiking up Observation Hill, which has spectacular views of the area and Mt. Erebus, the southernmost active volcano in the world! I was also able to visit Discovery Hutt, built during Robert Scott's first Antarctic Expedition in 1902.
The hut is a national heritage site for New Zealand, and the Kiwis at Scott Base do a fantastic job of maintaining it in excellent condition. Everything is kept original where possible, even the seal carcass outside near the door was untouched, where it was left at some point in the early days of Antarctic expeditions for easy access for food and stove fuel. An old sailcloth remains wrapped in canvas under the eaves, stored there from some long-ago sailing expedition. Access to the inside is on a permit basis, and we were unable to obtain one during our short stay.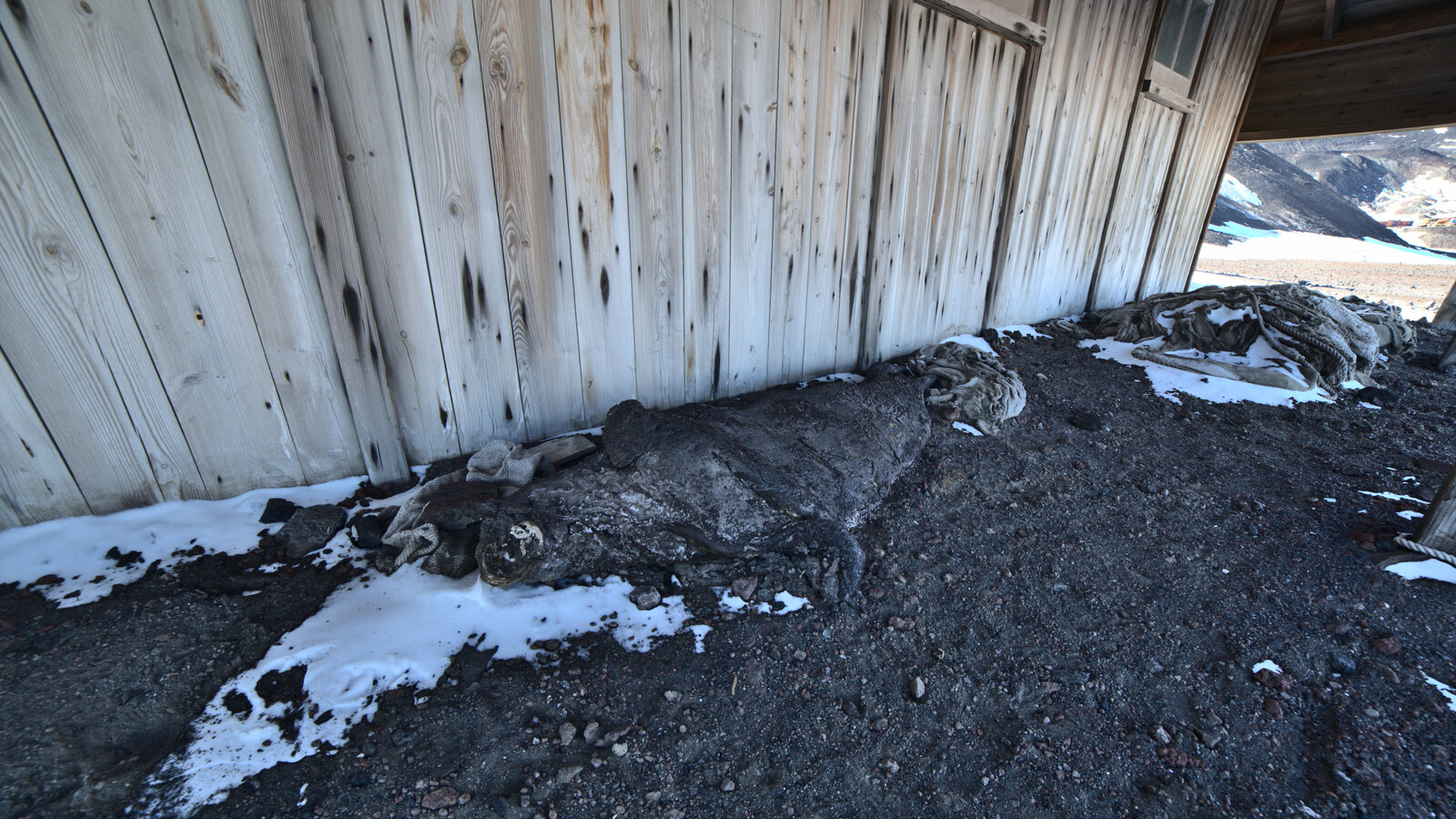 On Sunday I was lucky to take a pressure ridge tour on the sea ice in front of Scott Base. The pressure ridges are formed when the sea ice is pressed against the shore, where the ice folds up on itself. Where there are pressure ridges there are places for seals to enter and exit from the water. During our tour we got to see a seal nursery, where many mothers and their pups rest on top of the ice. It was still early in the season, so there were lots of seal pups to see! Later in the season, some of the sea ice will break up, leading to much more marine life and activity. At this point, there are mostly just Seals and the occasional Skua. Watch out for those birds, they are known to dive-bomb unsuspecting passerby and steal your food.

Finally we were able to fly out on an LC-130 to Pole. The short flight is less than 3 hours long, but it was packed full because of the accumulation of personnel in McMurdo headed for Pole due to flight delays which began before we had even arrived. It was only the third LC-130 flight of the season.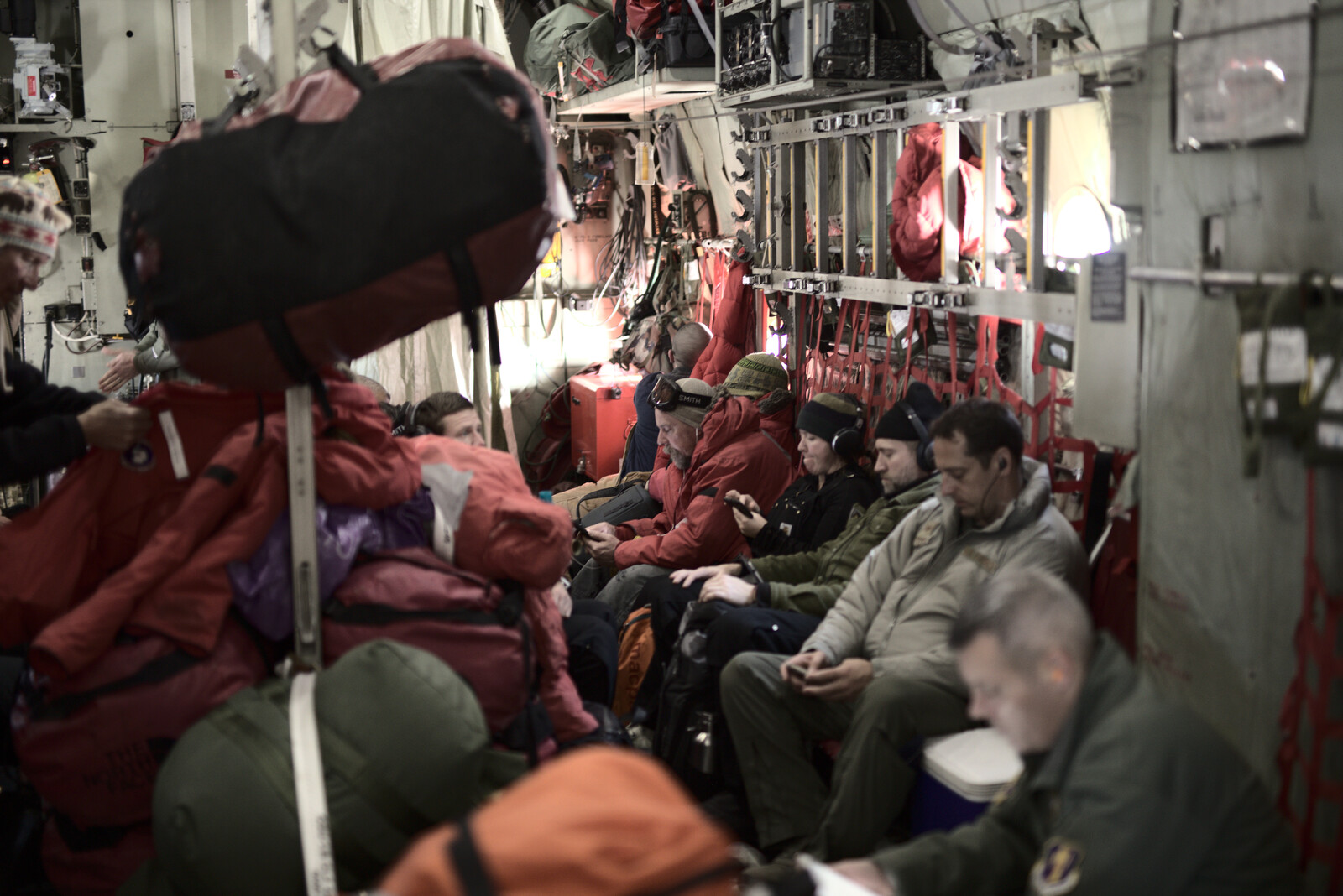 The weather was now excellent and there were clear views of incredible landscape with massive glaciers flowing from the antarctic plateau, through the mountains, and down to the sea.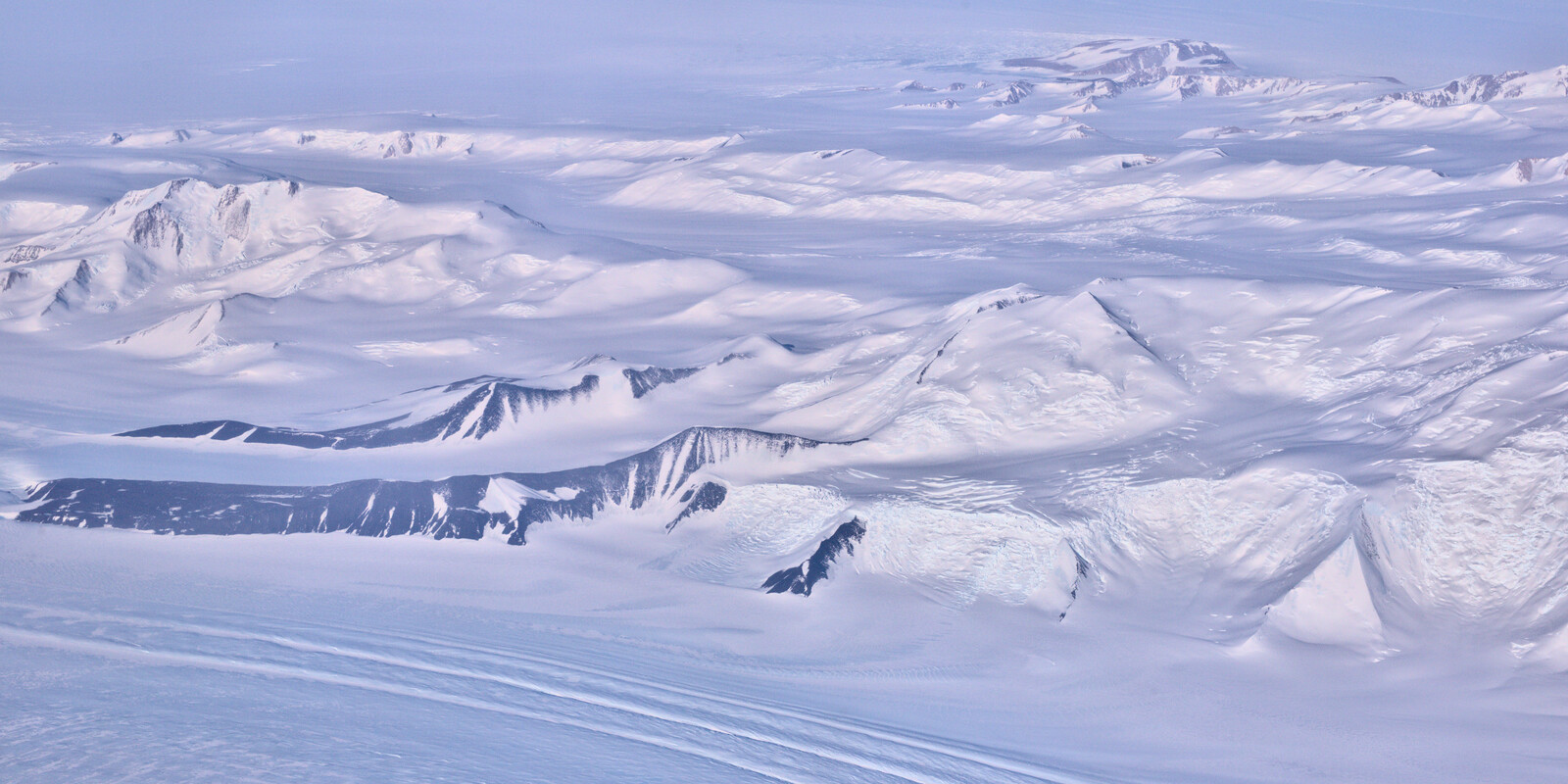 When we landed at the South Pole, we had an incredible reception at the airplane. Many station residents came out in the cold (-50C with wind chill) to say hello to the newcomers with a very warm welcome. It was great to see many familiar faces from fire training and team building in Colorado. There was even someone playing "Eye of the Tiger" on a trumpet for us as we approached the station! It was wonderful to feel so welcomed to the place that will be my home for the next year.